Image
Protect Your Home with Pest Control in Spartanburg
Pest Control in Spartanburg, SC
With Spartanburg's warm, humid climate providing a breeding ground for bugs, it's important to have a reliable pest control partner on your side. Trust ProCore for fast, effective, and affordable pest control solutions. Plus, with our 100% satisfaction guarantee, you can rest easy knowing that your pest problems are in good hands. Let us help you create a pest-free environment for you and your family. Our exterminators treat for:
Ants

Cockroaches

Crickets

Earwigs

Fleas & ticks

Silverfish

Spiders

Stinging insects

Rodents

And more!
Image
Image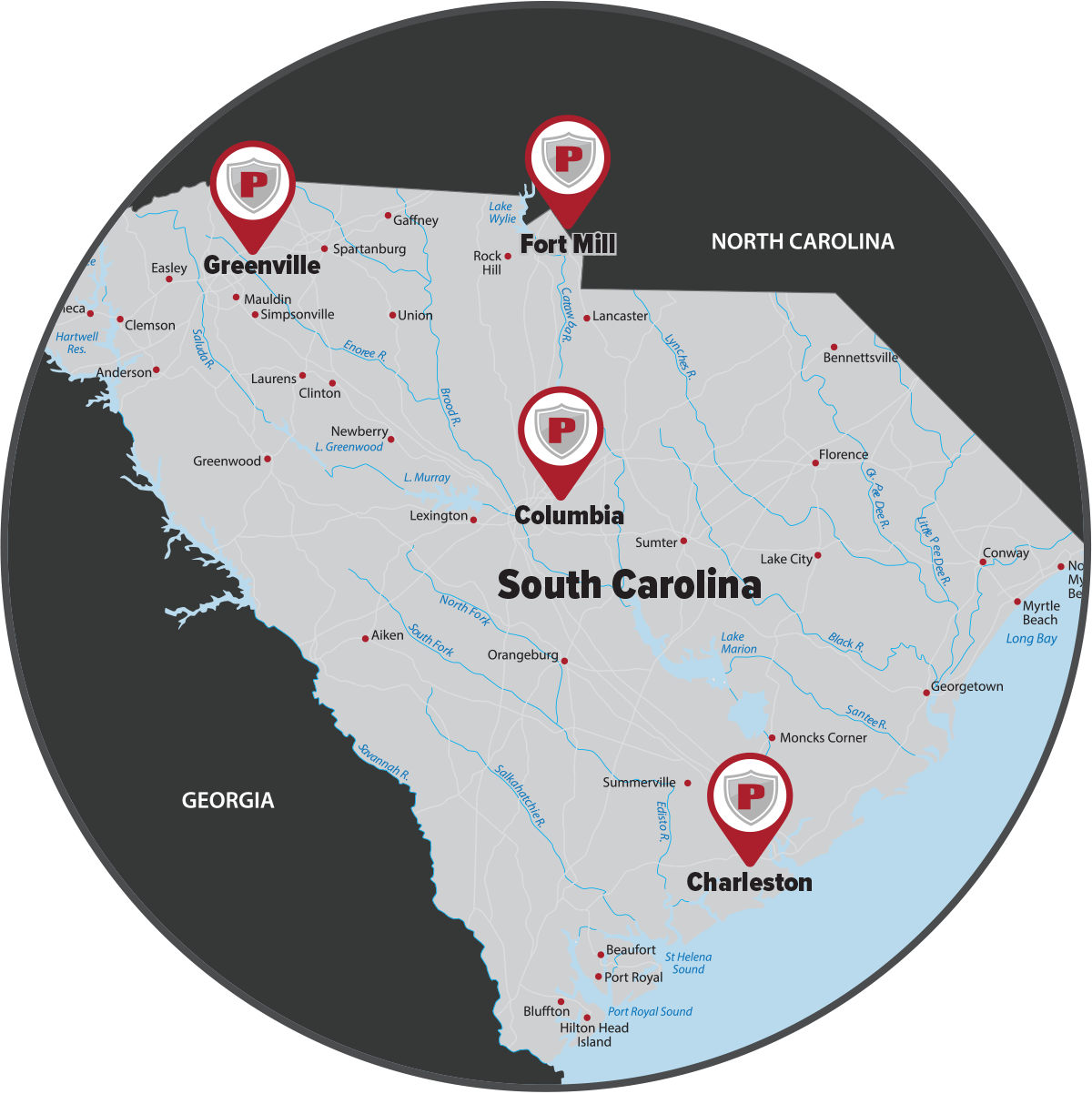 Family-Friendly Pest Control Services
Are pests taking over your home or business? It's time to call in the experts. Look no further than ProCore Pest Control, a trusted family-owned company offering top-notch service in Spartanburg, South Carolina. Here's what you can expect:
Local pest control services in Spartanburg from our team of experienced exterminators.
Same-day service is available to quickly address your pest problems.
Family-friendly treatments that are safe for your loved ones and pets.
Our 100% satisfaction guarantee ensures that you are happy with the results.
A dedicated technician assigned to your home that truly cares about your pest control needs.
Don't let bothersome pests ruin your day. Choose ProCore for reliable and effective pest control solutions. Our commitment to quality service has earned us numerous accolades and trust in our customers. Experience the ProCore difference today! Not in Spartanburg? We offer pest services in Taylors and the surrounding area. 
Termite Exterminator in Spartanburg
Spartanburg's warm climate means termites are active year-round. That's why it's crucial to have a reliable local company like ProCore to protect your home. Our team of expert termite exterminators in Spartanburg knows exactly how to get rid of termites and keep them from coming back. When you choose us for termite control, you'll receive:
Comprehensive termite inspections to assess any damage and activity.
Tailored treatment options using effective bait systems like Sentricon© and termiticides like Termidor©.
Ongoing termite monitoring and prevention to ensure long-term relief.
Guaranteed elimination through pre-treatments, post-construction treatments, and ongoing inspections.
Bed Bug Exterminator in Spartanburg
Say goodbye to sleepless nights and get rid of bed bugs once and for all with our trusted bedbug control services in Spartanburg. Our expert bed bug exterminators in Spartanburg use safe and effective treatments to eliminate bed bugs from every corner of your home. Here's what you can expect from our service:
A same-day bed bug inspection when you call before noon to quickly identify the source of the infestation.
Family-friendly bed bug treatments that are tough on pests but gentle on your loved ones.
High-intensity heat treatment that penetrates even the smallest crevices and kills bed bugs on contact.
A 90-day warranty to give you peace of mind that bed bugs won't return.
Mosquito Exterminator in Spartanburg
Living in Spartanburg's climate makes seasonal mosquito and tick control a necessity. But you don't have to let these pests ruin your outdoor fun. Choose ProCore for effective solutions that protect your family and are tough on mosquitoes. Plus, with service from the same technician each time, you'll have a familiar face and consistent results. Contact us today to regain control of your outdoor space and enjoy a mosquito-free summer. Our mosquito control includes:
A full inspection to identify high-activity areas and breeding zones in your outdoor space
EPA-approved liquid sprays that target and eliminate breeding and resting sites
Targeted treatment to stop mosquitoes before they become a problem
Mosquito traps that provide additional protection and monitoring
A mosquito-free yard, guaranteed!