Image
Reliable Pest Control for Your Business
Commercial Pest Services in South Carolina
When you own a business, you have enough to worry about besides pests. If you need help eliminating an infestation or want to start preventative maintenance, look no further than ProCore Pest Control. Our commercial services use Integrated Pest Management, which relies on common sense practices to get rid of pests with minimal risk. It's a great option for any commercial space. 
We provide comprehensive pest protection for: 
Hotels
Apartments
HOA's & Property Management
Office Complexes
Retail & Shopping Centers
And More! 
Restaurant Pest Control
Having pests in your restaurant can damage your reputation, put your customers at risk, and cost you money. The best way to keep pests out of the kitchen is with our recurring services! Throughout the year, we'll inspect your property for signs of an infestation. If we find one, we'll jump into action to eliminate it as soon as possible. This prevents pests from getting out of control and making your restaurant unsafe.
Hotel Pest Control
Hotels have a lot of people come and go, making it difficult to keep pests out. Luckily, we've found a way to keep pests out easily & effectively. Instead of bothering guests in their rooms, we treat the outside of the hotel to keep anything from getting in! This includes flower beds, the pool area, and the building itself. By creating a proactive barrier, we make it difficult for pests to find their way inside. 
If pests do make it to the lobby, event space, or rooms, we offer custom solutions that get the job done swiftly. We work with front desk staff and follow all regulations relating to pest control, so the job gets done without a hitch.
Bed Bug Removal in Hotels
Bed bug infestations can happen to any business, no matter how clean or well-respected it is. People can unknowingly carry in bed bugs on their clothes or in their luggage, leading to an outbreak. While it can be stressful, it's easily solved with our commercial bed bug control. We'll treat the affected rooms, double check all bed bugs have been removed, and have it ready for the next guest in no time. 
Multi-Unit Housing Pest Control
Property managers have the tough job of making sure their tenants are living comfortably, which means living without unwanted pests. Whether you're struggling with bed bugs, rodents, ants, spiders, or any other insect, we have you covered. It's important to call us as soon as you know there's a problem, because infestations can quickly spread from one unit to another.
Our multi-unit housing pest control includes:
An inspection of your entire property

to ensure we see the full picture.

Custom pest control

based on current conditions, the property layout, and number of tenants.

Pest prevention tips from the experts

that you can share with your tenants.
We Guarantee That You'll See Results
Your success is our success, which is why we offer guaranteed commercial pest control. When you work with ProCore, you're working with a team of experts who won't stop until the job is done. If you don't believe it, contact us today to schedule your first service and see for yourself! If you have any issues between visits, let us know and we'll re-treat at no additional cost.
Get Started with Same-Day Service
Sharing your space with pests can be damaging, even if it is just for one day. To help preserve your reputation, we offer same-day commercial pest control. If you see pessts in your business or suspect there's an issue, let us know and we'll be there to inspect the very same day. 
Image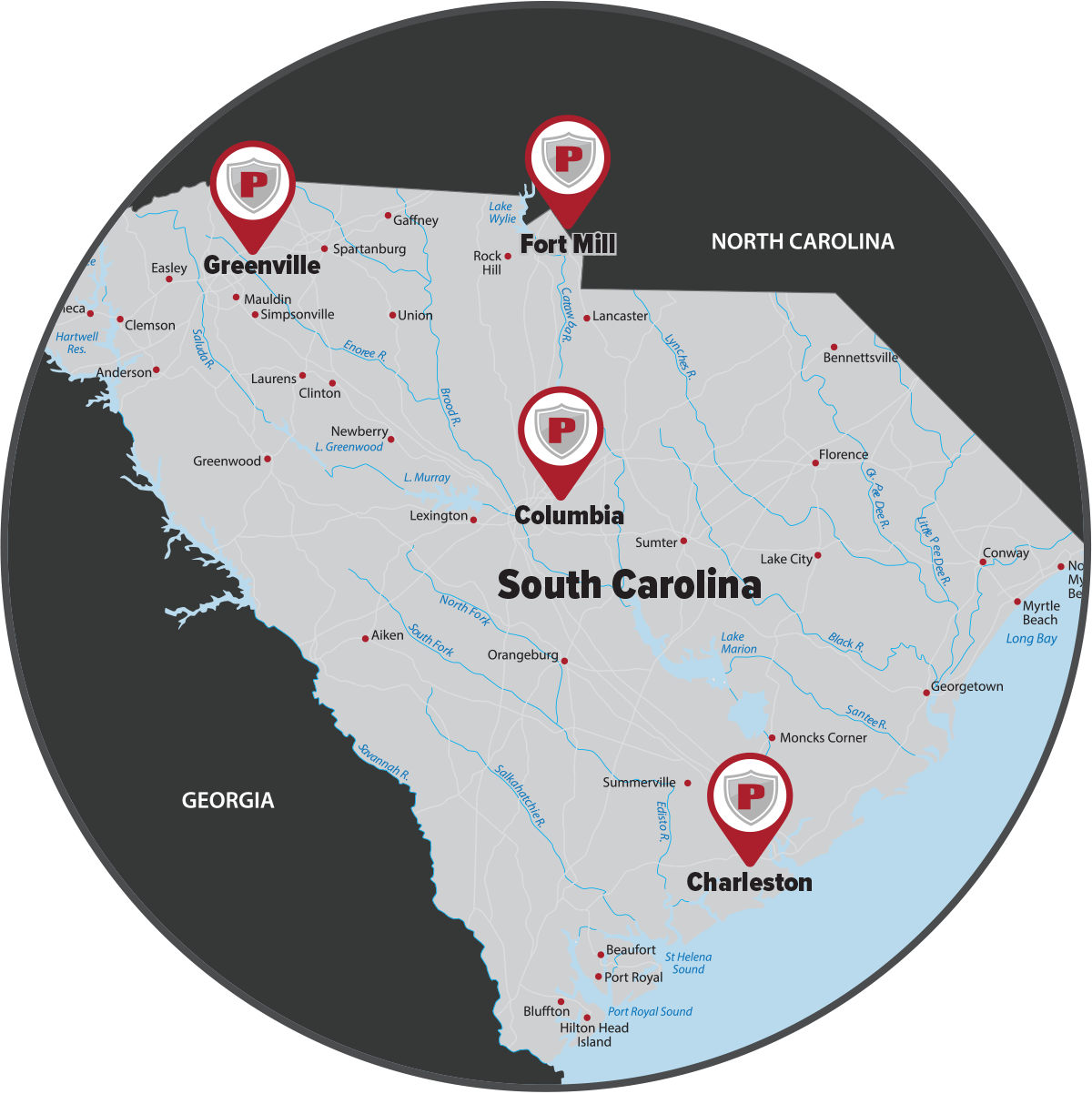 Commercial Pest Control Service Area
As a locally-owned and operated company, ProCore Pest Control takes pride in helping our community. We know the relief that comes with having a pest-free business, and we're here to make it happen for you! Here's where we service: