Image
Get a Free Quote on Pest Control in Rock Hill
Pest Control in Rock Hill
Here in South Carolina, the local insects enjoy our climate as much as we do, or maybe even more. That means you always need to be vigilant about keeping them out of your home. You can try DIY solutions, but those products can be messy and toxic if applied incorrectly. But with ProCore Pest Control, we have same- and next-day appointments, free quotes, and family-friendly treatments, that are guaranteed to quickly get rid of pests and leave you worry-free.
Our trusted exterminators in Rock Hill have the knowledge and experience to protect your home from:
Ants

Centipedes

Cockroaches

Crickets

Earwigs

Fleas

Ticks

Silverfish

Spiders

Stinging insects

Rodents

And more!
Image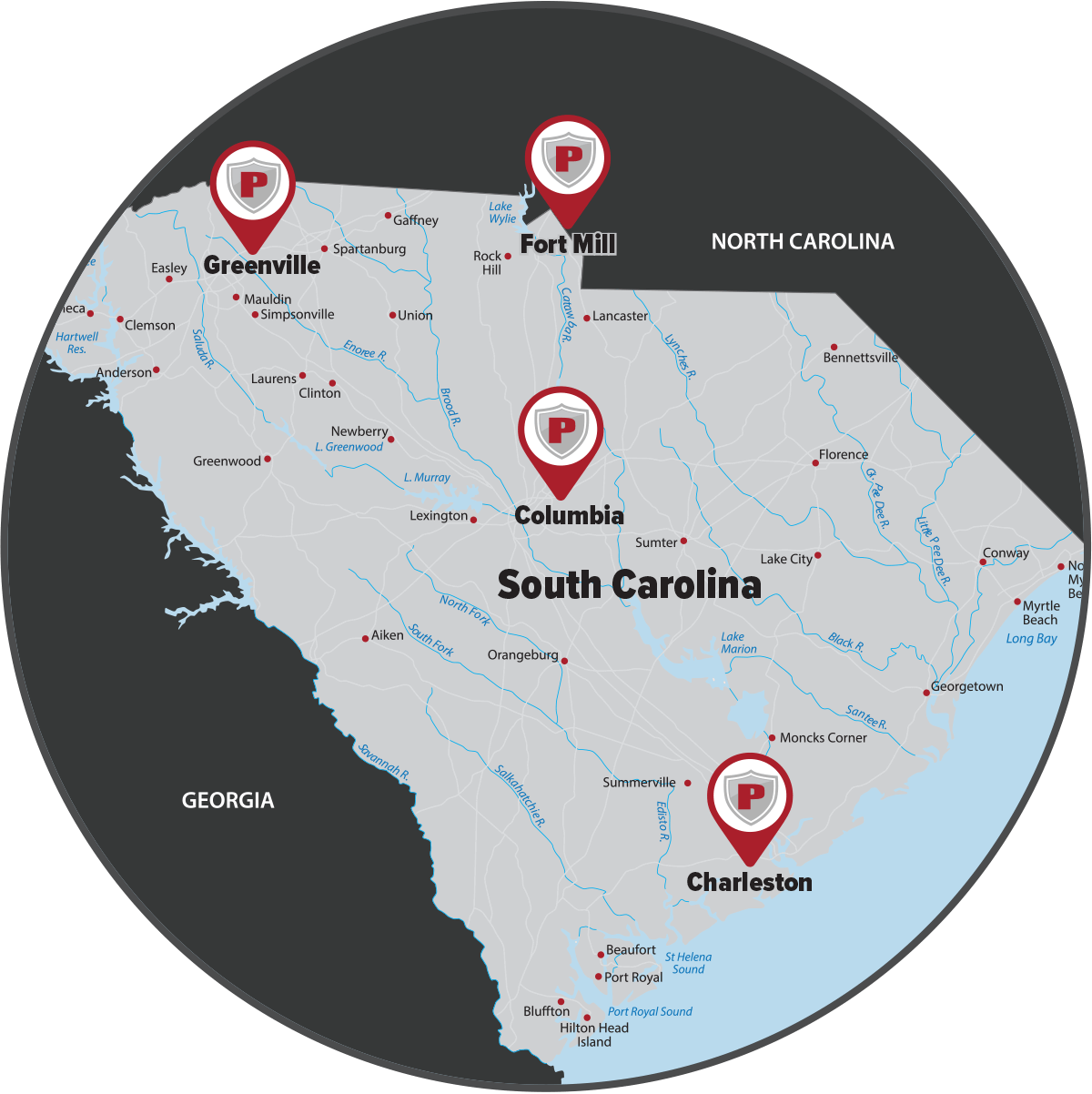 Long-Term Guaranteed Results
Since insects in Rock Hill are active throughout the year, your pest services need to be as well. At ProCore, we offer a variety of recurring plans to make sure there is one to fit your needs. With our 100% satisfaction guarantee, if you catch any stragglers in your home between visits, we will return and re-treat for free!
When you partner with us for pest control in Rock Hill, you can expect:
A

comprehensive free inspection

to understand your pest infestation.

A

customized plan

tailored to our findings that includes both interior and exterior treatments.

Application of

a protective barrier around your home's perimeter

that pests won't cross.

Regular visits

to keep pests from returning.
Local Expertise to Protect Your Family
As a local pest control company, ProCore is familiar with the challenges you face when it comes to insects invading your home. We assign a specific technician to your home so that you are familiar with them and they know your home inside and out. Our highly trained exterminators are always happy to answer your questions and fully explain treatments. The heart of our business is outstanding customer service.
Bed Bug Treatment in Rock Hill
Bed bugs are an extremely disruptive pest, causing you stress, lack of sleep, and of course, itchy bug bites. Dealing with them yourself can be nearly impossible, as these bugs like to hide in hard-to-reach places, such as furniture or behind electrical outlets. But you don't have to deal with them alone; you can trust the experts at ProCore to eliminate any bed bugs in your home. Our bed bug exterminators use cutting-edge heat treatments to get rid of bed bugs and give you peace of mind. 
What you can expect with our bed bug control in Rock Hill: 
A free comprehensive bed bug inspection 

to determine which areas are affected.

Family and eco-friendly heat treatments,

supplemented with non-harmful dust and liquid treatments as needed. 

Same-day services

 for quick relief. 

90-day warranty;

if

 the bugs come back, so will we!
Bed Bug Heat Treatments in Rock Hill
Bed bugs are very elusive, and it can be hard to find them and eliminate them. That's why we start with heat treatment options. Bed bugs can't survive in high temperatures, so we set your house to 138 degrees in order to eliminate bugs no matter where they're hiding. This treatment is effective and safe for your home and belongings. We will heat individual rooms or the whole home, depending on the severity of the infestation. When you call us for heat treatments, we'll ask you to prepare a few things before our technicians arrive. Check out our heat treatment checklist!