Image

Get Fast Relief From Termites Today
Termite Control in South Carolina
Termites are active year-round in the south thanks to our warm summers, mild winters, and humid climate. This means homeowners need to be extra vigilant about protecting their homes from an infestation. While that might sound overwhelming, our termite exterminators at ProCore Pest control have you covered! We offer both reactive and preventative solutions, so you can always rely on us for full elimination of termites. 
When you partner with us for comprehensive termite treatments, we will:
Carefully inspect your home for termite damage

and other signs of activity.

Tailor treatment based on the infestation

and your home's specific needs.

Use effective bait systems like Sentricon©

to eliminate termites and keep you protected.

Treat with termiticides like Termidor©

, which also provide long-term relief.

Guarantee complete elimination through pre-treatments, post-construction treatments, and ongoing inspections. 
How Sentricon
©

Bait Works

The Sentricon© System is a science-based bait system designed to eliminate the entire colony, including the queen. It can be used to eliminate and prevent infestations, making it a great choice for anyone dealing with termites. Here's how it works:
Bait stations are installed around your home to

create a protective bubble

.

Termites are drawn towards the bait,

which they prefer nearly 10 times more than wood

.

The bait is shared within the colony and

prevents termites from molting

.

When termites can't molt, they die, which

eliminates the colony from the inside

.
With Sentricon© Always Active™ technology, your home stays protected 24/7 from future infestations, saving you time and money– that's why we use it!
Types of Termites in South Carolina
Termites eat cellulose, which is found in wood. That's why they eat through the wooden supports of your home, deck, and other structures. While all termites are destructive, they aren't all the same. In the south, there are three common types of termites. Those are drywood termites, eastern subterranean termites, and Formosan termites. Each species has its own characteristics and treatment type.
Drywood Termites
Drywood termites do best in humid climates but do not need moisture to survive. One nest can spread out and form multiple colonies within the wood they feed on. They can easily spread throughout your home, to your furniture, and even to decorations like picture frames. The best way to identify drywood termites is to look for frass, which looks like sawdust.
Eastern Subterranean Termites
Eastern subterranean termites build their nests underground and create mud tubes to move around in. These termites have to stay moist or else they'll die, and the tubes protect them from the open air. Eastern subterranean termites are responsible for most cases of termite damage and often mistaken for flying ants, giving them plenty of time to eat away at your home unnoticed.
Formosan Termites
Formosan termites are a type of eastern subterranean termite and mostly found in southern states. They are more aggressive and destructive than other species, with larger colonies that average several million insects. Formosan termites can survive above or below ground, making them specially difficult to eliminate without professional treatment.
Same-Day Termite Treatment
Termite infestations are stressful, which is why we work hard to eliminate them as soon as possible. In fact, we offer same-day termite control! Give us a call today and we'll complete your inspection then get started on your treatment in no time.
Frequently Asked Questions
Do you offer free termite inspections?
Yes. You can contact us to schedule one here. ​​​​​​​
Do you offer Wood Infestation Reports?
Yes. You can find our CL-100 letter here. 
Do you use bait or chemicals?
We use either baits or chemicals depending on the situation, infestation, and customer preference.
Image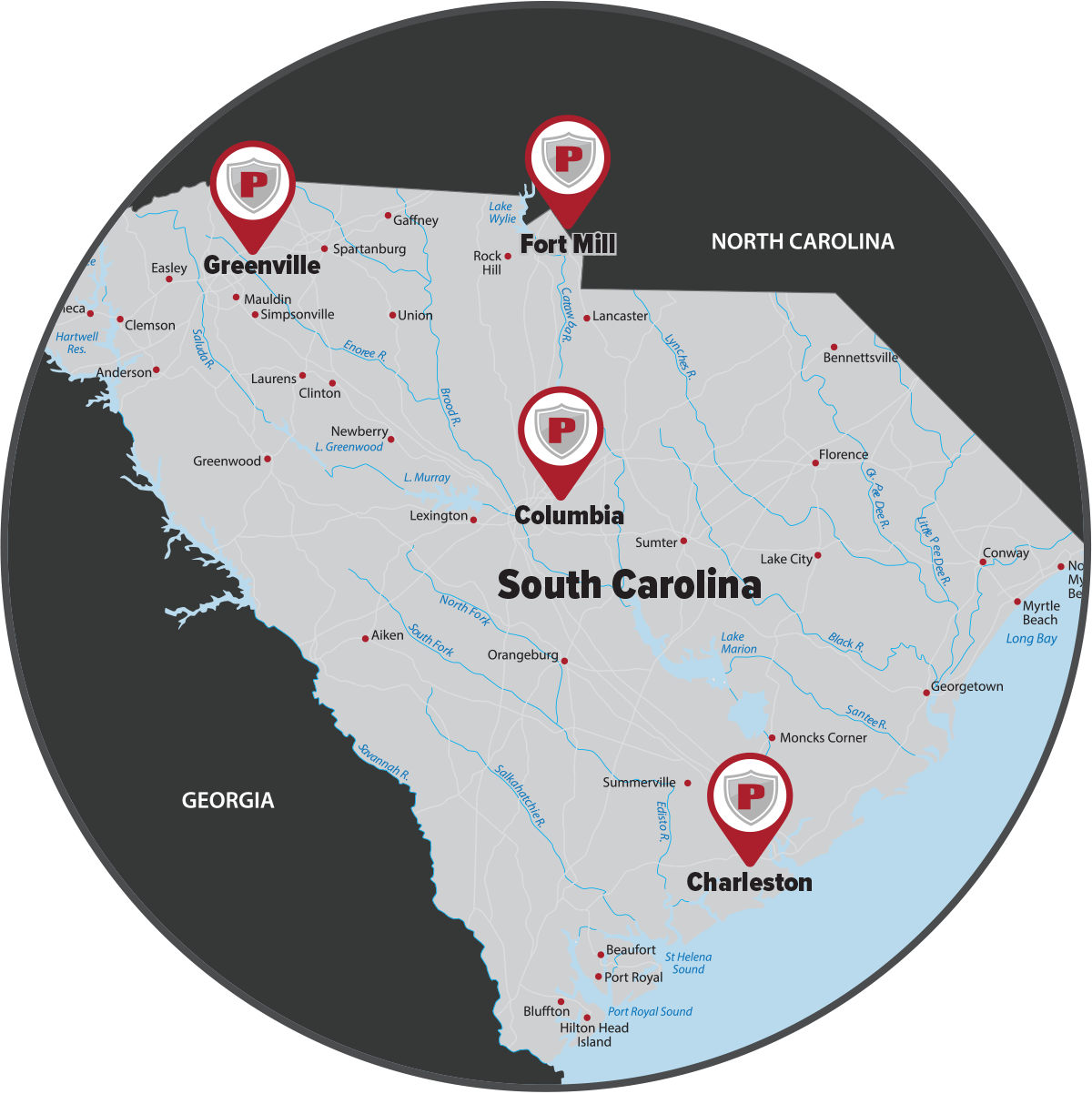 Termite Control Service Area
As a locally-owned and operated company, ProCore Pest Control takes pride in helping our community. We know the relief that comes with having a termite-free home, and we're here to make it happen for you! Here's where we service:
Reviews
Matt has been so responsive and professional since day one when I reached out to him, some of my neighbours have used his services and he was referred to me by one of them. I truly believe that "word-of-mouth" works best than a commercial or advertising. I will share his information to anyone that wants pest control service on their property at any time!
Thank you Matt for being so awesome!!
Yoli Gamboa-Hernandez