Image
Trusted Pest Control in Greenville, SC
Pest Control in Greenville
Pests might be small, but they can have a big impact on your well-being. They can make it impossible to relax, contaminate your food, and even spread disease. If you're searching for a reliable solution, look no further than ProCore Pest Control. We offer quality services with same-day availability, so you'll never have to wait for relief!
Our exterminators in Greenville treat pests such as:
Ants

Centipedes

Cockroaches

Crickets

Earwigs

Fleas

Ticks

Silverfish

Spiders

Stinging insects

Rodents

And more!
Image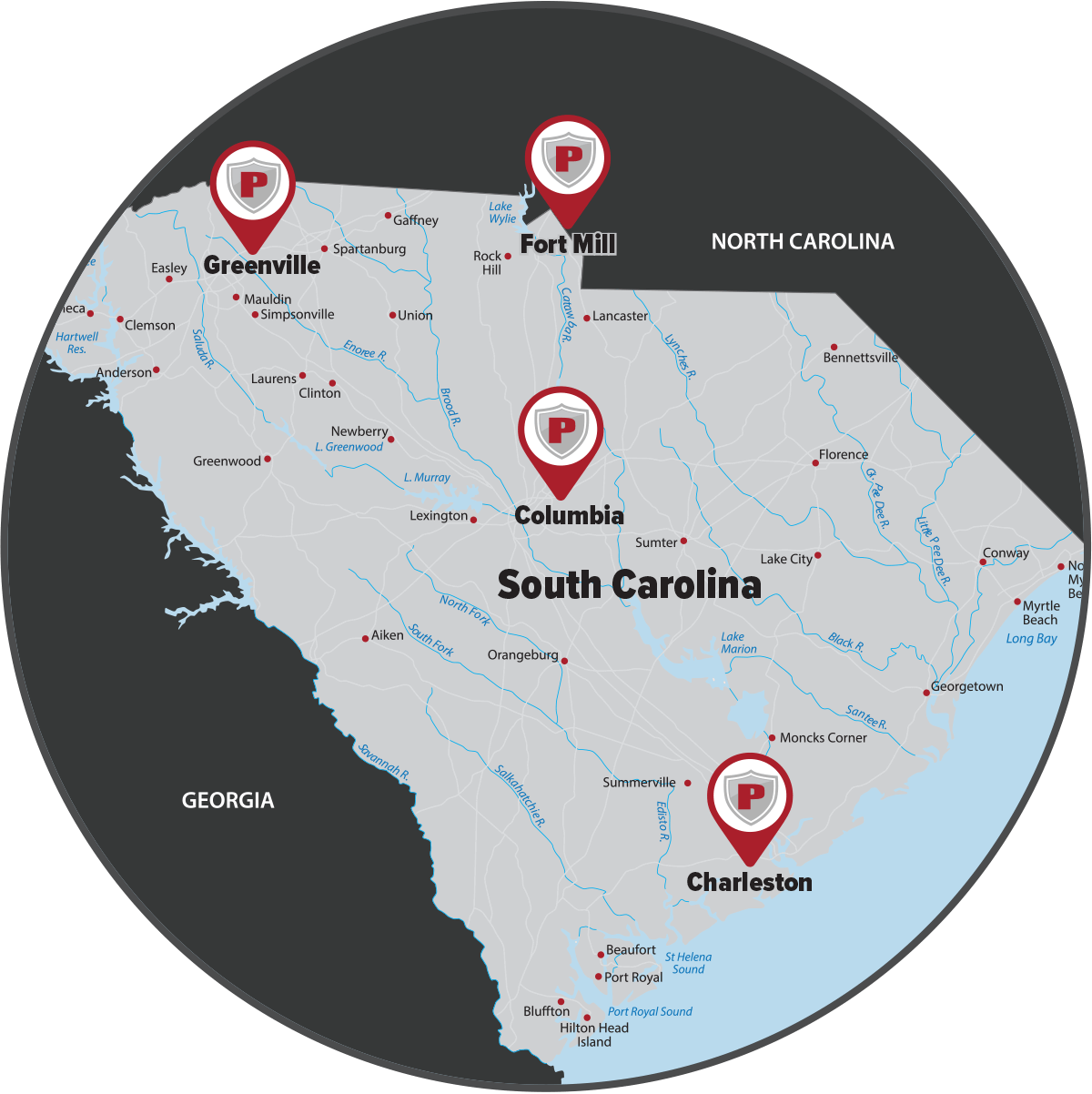 Long-Term Protection from Pests
While store-bought treatments might be tempting, they can contain harmful ingredients and only provide short-term relief. For lasting protection, trust our pest control in Greenville. We use products that are both safe and effective to eliminate pests at their source. You'll see results, we guarantee it!
When you partner with us for pest control in Greenville, we will:
Inspect your home

for damage, entry points, and other signs of pest activity.

Create a custom treatment plan

based on the needs of your home and family.

Use products that are proven to get rid of pests.

Strategically schedule visits

throughout the year for long-term protection.

Give you our satisfaction guarantee!
Get Service from a Pro You Know
Finding a reliable pest control company can be tricky, but we've worked hard to stand out from the rest. At ProCore, we only use the best products and assign a specific technician to your home. Whether you have ants in the kitchen or roaches in the garage, the same friendly face will be there to help. We also offer a satisfaction guarantee. If you have any issues between visits, let us know and we'll re-treat for free!
Termite Control in Greenville
Termites always spend their time underground or deep inside your home, making it difficult to know they're there until it's too late. These insects can quickly cause hundreds, even thousands of dollars in damages as they destroy the structural supports of your home. To eliminate a threat that serious, you need the best termite control in Greenville—you need ProCore Pest Control.
Our termite control includes:
A visual inspection to look for

damaged wood, mud tubes, and other signs of termites.

Sentricon© bait stations around the perimeter of your home

to protect against infestations.

Treatment with termiticides like Termidor©

, which eliminates termites upon contact.

And more!
Bed Bug Treatment in Greenville
Bed bug infestations are stressful, which is why we've worked hard to make sure our bed bug removal process is as hassle-free as possible. We use state-of-the-art equipment and tailor our approach to your home, giving you relief in as little as one treatment. When you trust ProCore, you can sleep tight without letting the bed bugs bite!
When you choose our bed bug treatment in Greenville, we will:
Search your home for signs of bed bugs

to determine where they're hiding.

Use 138 degrees Fahrenheit heat treatments

, which is hot enough to eliminate bed bugs.

Use liquid and dust treatments if needed

to ensure all the bugs are gone.

Back our heat treatments with a 90 day warranty

, so you know you'll see results.
Mosquito Control in Greenville
Mosquitoes are best known for their itchy bites, but these insects can also be a danger to you and your loved ones. Mosquitoes carry diseases like malaria, dengue, and West Nile virus. To better protect your family, trust our mosquito control in Greenville. We eliminate mosquitoes at their source to dramatically reduce their population, letting you enjoy your time outside without worry.
When you use our mosquito treatments, our exterminators will:
Identify where mosquitoes are breeding and resting

.

Treat with backpack misters to efficiently treat your yard

, including vegetation and grasses.

Offer recurring treatments

throughout the spring and summer to keep insects at bay.

Give you our satisfaction guarantee

, so you never have to rely on sticky bug sprays for relief.