Image
Get a Free Quote on Charleston Pest Control
Pest Control in Charleston, SC
Pests are annoying, damaging, and even dangerous. Instead of spending your time and money on ineffective DIY treatments, trust ProCore Pest Control. We offer pest control in Charleston that's both safe and effective. You'll be protected from pests such as:
Ants

Bed bugs

Cockroaches

Termites

Mosquitoes

Fleas

Ticks

Silverfish

Spiders

Stinging insects

Rodents

And more!
Our Pest-Free Guarantee
When you partner with ProCore Pest Control, you know you're getting the best service available. We use quality products, take time to listen to your concerns, and offer a satisfaction guarantee. If you have any problems between scheduled visits, let us know and we'll re-treat for free! There's no better option for pest control in Charleston than ProCore.
Image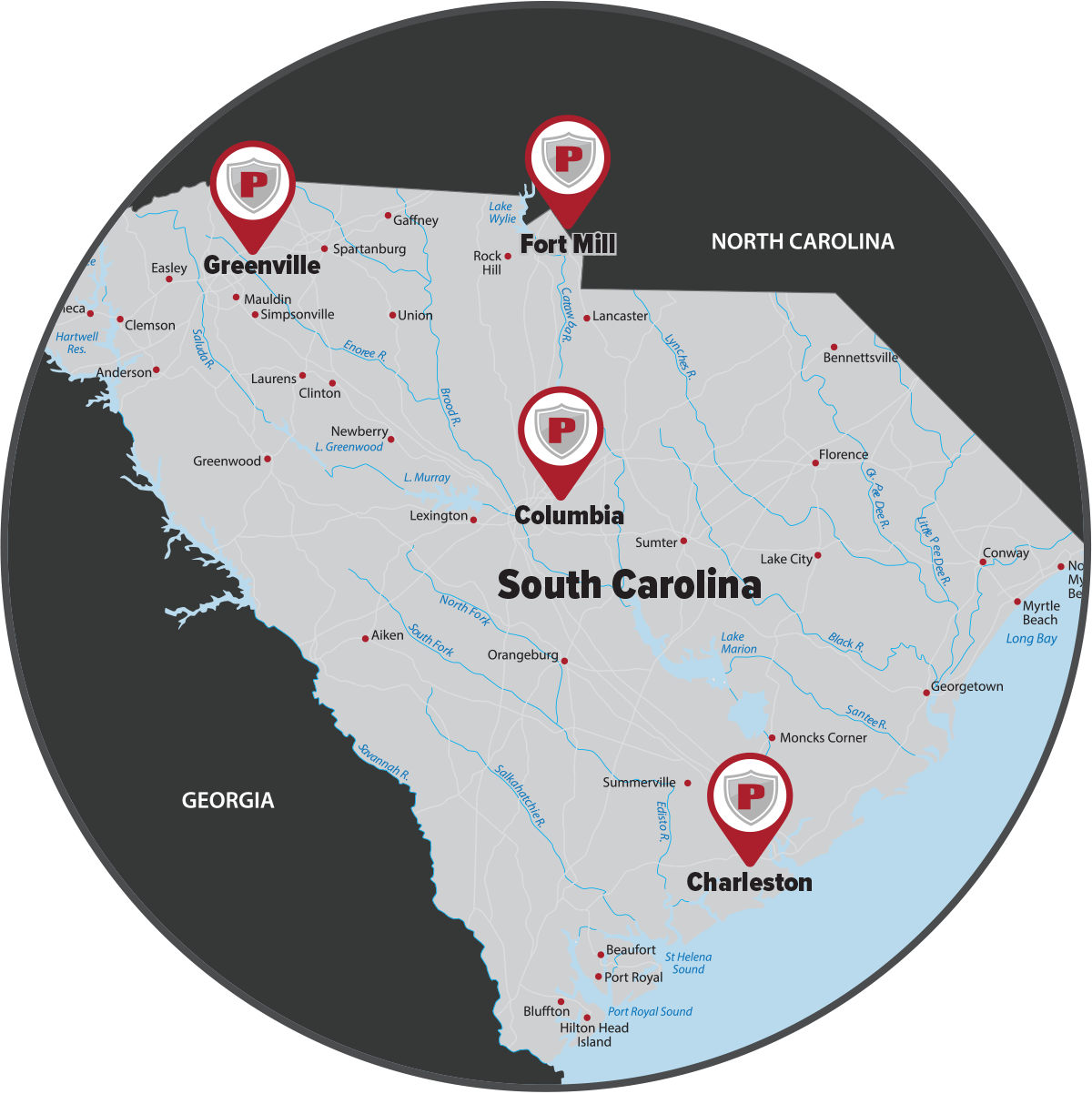 Charleston Pest Control Tailored to You
Whether you love strolling down Rainbow Row or walking around the City Market, Charleston residents love the outdoors. But when the outdoors gets inside, it becomes a problem! Everyone's pest problems are unique, which is why we create a custom treatment plan just for you. Our exterminators in Charleston start with a thorough inspection to look for potential entry points, signs of pests, and other areas of concern. Then, we use our findings to create a plan that will give you results as soon as possible. You'll be pest-free; we guarantee it!
Our pest removal services include:
Interior treatments to

eliminate the current infestation.

Exterior treatments to

create a protective barrier around your home.

Regular visits to

ensure pests can't come back.

Our 100% satisfaction guarantee.
Charleston's Finest Exterminators
Because of our dedication to providing personalized service, safe and effective pest control, and a seamless customer experience, we were voted Best of Charleston 2022! We are proud to be one of the best pest control companies in South Carolina.
Image
Termite Exterminator in Charleston
Termites can cause a lot of damage to your home's structure, costing you thousands of dollars in repairs. To save both time and money, trust our termite control in Charleston. Whether you currently have an infestation or want to prevent one, we have the solution for you! 
Our termite treatment in Charleston includes:
A comprehensive inspection

to search for termite damage.

Custom treatment

based on the severity of the infestation.

Treatment with power termiticides

to eliminate termites.

Sentricon© bait stations to safeguard your home

against future infestations.
Bed Bug Exterminator in Charleston
Anyone can get a bed bug infestation, no matter how neat and tidy your home is. These pests will hop inside your luggage, grab onto your clothes, and ride inside on a piece of secondhand furniture. Because they are so small, they can hide anywhere. That's why we use heat treatments for our bed bug control. This option eliminates bed bugs no matter how well they're hiding, and you will see results after just one visit!
When you choose our bed bug treatment in Charleston, we will:
Inspect your home

to determine what rooms are affected.

Use safe, effective heat treatments

to eliminate all existing bed bugs.

Supplement with liquid and dust treatments

as needed.

Keep you informed every step of the way!
Mosquito Exterminator in Charleston
Mosquitoes do more than just bite—they also carry diseases like malaria, dengue, and West Nile virus. That can sound scary, but it's easy to protect your family with our mosquito control in Charleston. Our exterminators noticeably reduce the number of mosquitoes in your yard, helping to protect you from being bitten.
Our mosquito treatments include:
An inspection to find breeding areas and hiding places

, like bird baths and dense vegetation.

Treatments that are tough on mosquitoes

but safe to use around your family.

Recurring treatments

to keep mosquito populations in check all season long.

Our satisfaction guarantee

, so you can feel confident that you're protected.
Save on Mosquito Control With Our Veteran Discount
ProCore Pest Control is proud to support our troops, which is why we offer 10% off any service to all veterans! Whether you've got termites, roaches, or anything in between, our Charleston exterminators will always have your back. Contact us today to learn more.
Areas We Service Around Charleston
Not in Charleston? ProCore provides pest control services all around the area. See if we service your city:
Ladson, SC
Summerville, SC
Hanahan, SC
Sangaree, SC