Get a Free Quote on Pest Control in Columbia, SC!
Pest Control in Columbia, SC
Whether you have pests that crawl, fly, or scurry, our pest control in Columbia has you covered. At ProCore, we offer custom treatments that safely get rid of pests, no matter where they're hiding. With recurring treatment options, same-day services, and exceptional customer service, there's no better option than ProCore!
Our pest control services will protect your home from:
Ants

Centipedes

Cockroaches

Crickets

Earwigs

Fleas

Ticks

Silverfish

Spiders

Stinging insects

Rodents

And more!
Image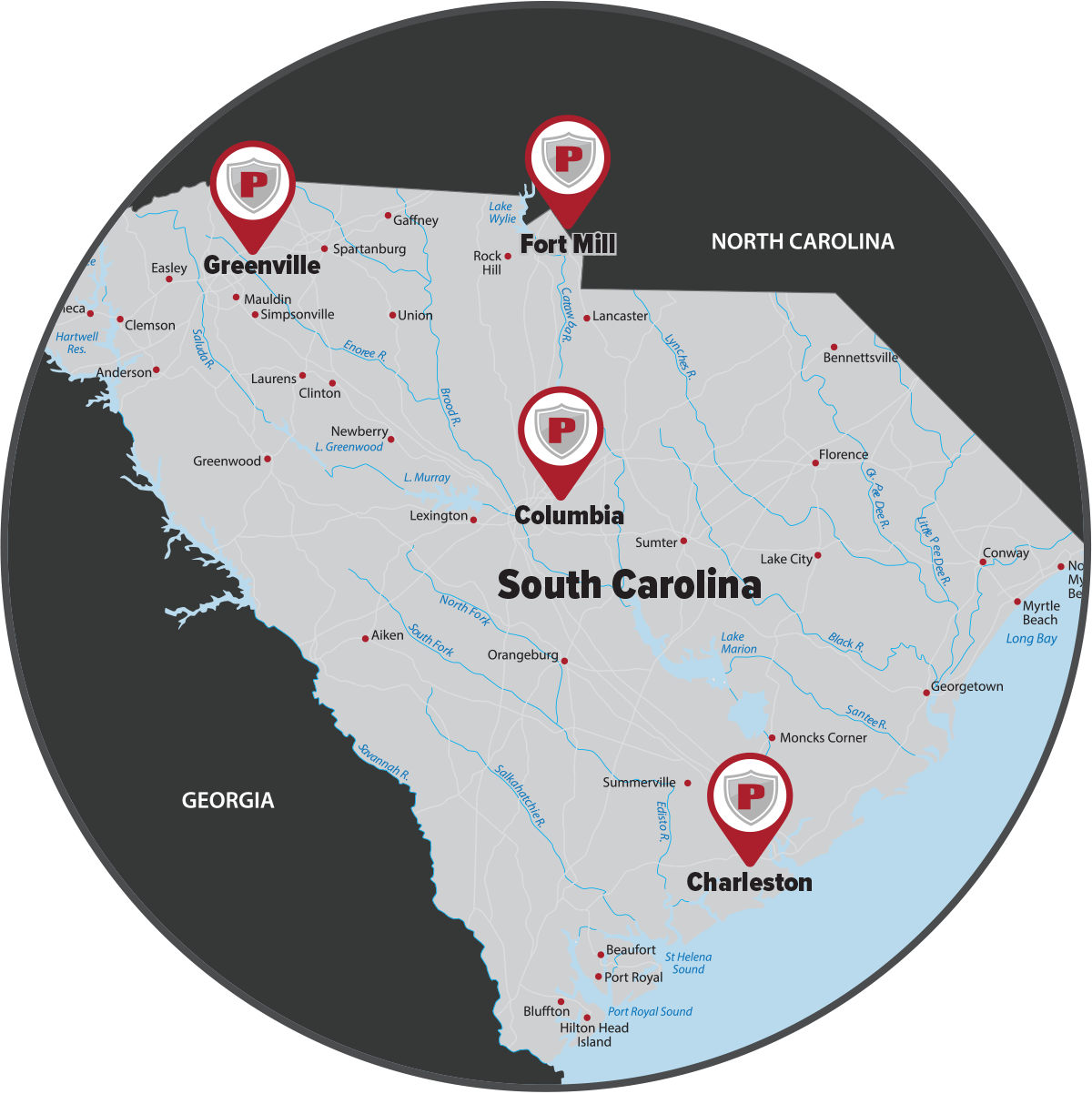 Safe Treatments for a Pest-Free Home
You deserve a pest-free home, and our Columbia exterminators are here to make it happen! We offer safe, effective treatment that's tailored to your home's unique needs. It's guaranteed to work every time, so you don't have to worry about pests coming back.
When you partner with us for pest control, you'll receive:
A careful inspection to look for entry points and pest hiding places.
Thorough treatment to eliminate all existing pests.
Recurring treatments to stop future infestations from happening.
Service from the same friendly technician every time.
Our 100% satisfaction guarantee.
Columbia's Best Exterminators
As a result of our unwavering commitment to delivering effective service, ensuring safety in pest control, and delivering a quality customer experience, we have been honored by being recognized as part of the Best of Columbia 2022 awards! We take immense pride in being recognized as one of South Carolina's top pest control companies.
Termite Exterminator in Columbia
Termites cause over $5 billion in damages to homes in the United States every year. To stop your home from becoming part of that statistic, trust our termite control in Columbia. We offer reactive and preventative treatments, so we have you covered whether you have an infestation or just want to prevent one.
Our termite treatment includes:
A thorough inspection to look for termite damage

, mud tubes, and other signs of activity.

Custom treatment

based on how bad the infestation is and where it's located.

Bait systems like Sentricon©

, which

eliminates termites and provides long-term protection.

Treatment with termiticides

that start working immediately.
Bed Bug Exterminator in Columbia
Bed bugs are difficult to find because of their small size, giving them plenty of time to reproduce and spread throughout your home. They can hide almost anywhere, including in your bedding, along the baseboards, behind picture frames, and in other furniture. While it's impossible to get rid of bed bugs on your own, it's no challenge for our exterminators. We use revolutionary heat treatments that offer complete relief in just one day!
When you choose ProCore for bed bug treatment, we will:
Inspect your home to

determine where bed bugs are hiding.

Use special heaters to

raise the temperature to 138 degrees Fahrenheit

.

Eliminate all bed bugs

, even the ones hiding in hard-to-reach places.

Use liquid and dust treatments if necessary.
Mosquito Exterminator in Columbia
Here in South Carolina, mosquitoes are inescapable. While bug sprays and citronella candles can provide some relief, it's only temporary. Our mosquito control in Columbia is different. Our exterminators eliminate mosquitoes at their source, giving you noticeable relief and protecting your family from irritating bites.
Our mosquito treatment services include:
An inspection to look for breeding areas

, hiding places, and sources of stagnant water.

Treatments to create a protective barrier

around your yard.

Schedule treatments to keep mosquitoes away

all spring and summer long.

Service from the same technician, so you always know who to expect.
Our 100% Satisfaction Guarantee
If you've tried to get rid of pests on your own, then you know how frustrating store-bought traps and sprays are. They're messy, difficult to use, and can even make things worse. For treatment that really works, choose ProCore for pest control in Columbia. We get the job done right the first time, but if you experience any issues between services, we'll re-treat for free! From the Riverbanks Zoo to USC's campus, we love Columbia and its community, which is why we stop at nothing to deliver you quality service. 
Get Same Day Service from Columbia Exterminators
Pests don't work around your schedule, and we understand the urgency of pest control! If you call us before noon, our Columbia exterminators will be there the same day to help. Bugs act fast, but so do we! Get a free quote on our services today. 
Areas We Service Around Columbia
ProCore Pest Control services cities all around Columbia. See if we service your community: 
Cayce, SC
Lexington, SC
Chapin, SC
Midlands, SC
Irmo, SC
West Columbia, SC