Image
Friendly, Local Exterminators in Easley, SC
Pest Control in Easley, SC
With ProCore Pest Control on your side, you can trust that you are receiving top-notch local pest control services in Easley. Our dedicated team is committed to creating a healthy, pest-free environment for you and your loved ones. Contact us today to schedule an appointment and experience the ProCore difference. We can protect your home from:
Centipedes
Cockroaches
Mosquitoes
Termites
Fleas
Ticks
Bed bugs
Spiders
Stinging insects
Rodents
Ants
And more!
Image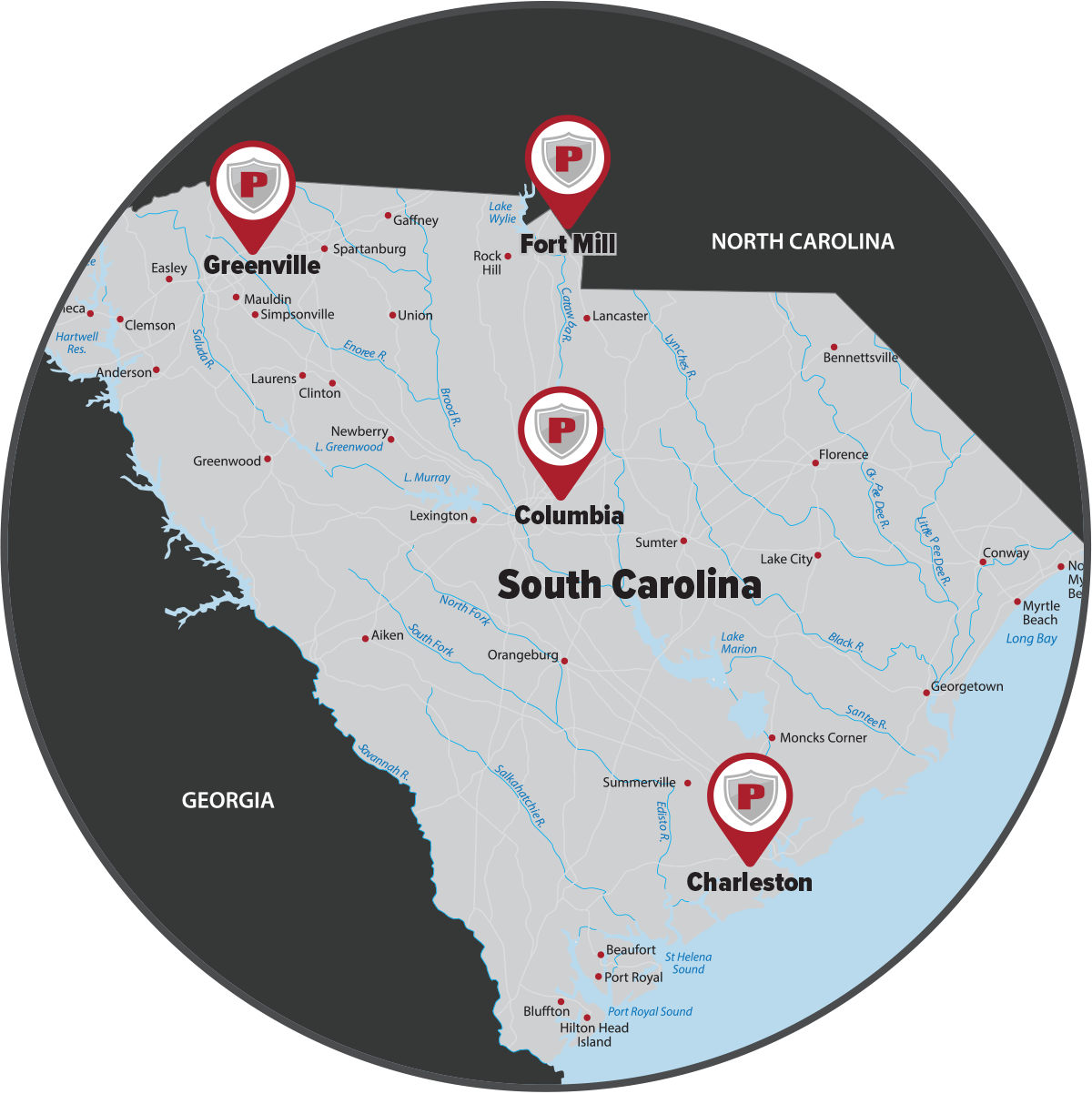 Pest Control From a Friendly Face
When you work with ProCore, we assign a designated technician to your home, so you get service from a familiar face every time. We value your trust and building relationships with our customers, so you can count on us to give you the highest quality service every visit.
Our pest control in Easley also comes with:
Same-Day Service: We understand the urgency of pest problems, which is why we strive to provide prompt service to address your concerns. Just give us a call before noon and we'll be there the same day.
Family-Friendly Treatments: The safety of your family and pets is our top priority. We utilize environmentally friendly treatments that effectively eliminate pests while minimizing any potential risks.
100% Satisfaction Guarantee: We stand behind the quality of our work. If you are not completely satisfied with our service, we will work to make it right.
Experienced, Local Exterminators: Our employees have a combined 50+ years of experience in the pest control industry. 
Termite Exterminator in Easley
At ProCore Pest Control, we understand the unique challenges that homeowners in Easley, SC face when it comes to termite infestations. Our expert termite exterminators are here to provide you with the most effective and comprehensive solutions to keep your home termite-free. With our termite treatments, ongoing control, monitoring, and prevention services, you can trust us to protect your home from these destructive pests.
Here's what we provide with our termite control in Easley: 
Tailored Treatment: Our termite exterminators will carefully inspect your home for any signs of termite activity and damage. Based on the extent of the infestation and your home's specific needs, we will create a customized treatment plan to eliminate termites and prevent future infestations.
Effective Bait Systems: We utilize advanced termite bait systems like Sentricon© to effectively eradicate termites from your property. With Sentricon©, we can target and eliminate termite colonies while minimizing the impact on your home and the environment.
Powerful Termiticides: As part of our comprehensive termite control service, we use top-of-the-line termiticides like Termidor©. These highly effective products provide long-lasting relief by creating a protective barrier around your home, ensuring that termites stay away.
Bed Bug Exterminator in Easley
Get rid of bed bugs for good and finally get a peaceful night's sleep with our top-notch bed bug control service in Easley. Our same-day bed bug inspection, family-friendly treatments, high-intensity heat treatment, and over 90-day warranty ensure that you'll have long-lasting relief. Here's what you can expect from ProCore Pest Control:
Same-Day Bed Bug Inspection: We understand that dealing with bed bugs is urgent, which is why we offer same-day inspections. No need to wait around for relief; we'll be at your door within hours to assess the situation.
Family-Friendly Treatments: We prioritize the safety of your family and the environment. Our products are specially formulated to be safe while effectively eliminating bed bugs from your home.
High-Intensity Heat Treatment: Traditional insecticides often fail to eliminate these resilient pests. That's why we use high-intensity heat treatments. By raising the temperature of your home to 138 degrees Fahrenheit, we ensure that all bed bugs and their eggs are eradicated in just one treatment.
Over 90-Day Warranty: We stand behind the effectiveness of our treatments. With our 90-day warranty, you can have peace of mind knowing that if bed bugs return within that time frame, we'll work with you to resolve the issue.
Mosquito Exterminator in Easley
Are you tired of dealing with pesky mosquitoes in Easley? Look no further! At ProCore Pest Control, we understand the need to protect your family from these annoying and potentially dangerous insects. Our mosquito control in Easley offers effective solutions to keep your outdoor space mosquito-free all season long. Here's what you can expect:
Free Quote: We offer a free quote to assess your mosquito problem and provide you with a tailored solution.
EPA-Approved Liquid Sprays: Our mosquito control treatment includes the use of EPA-approved liquid sprays that are safe for your family and pets.
Targeted Treatment: Our technicians will perform a full inspection to identify high-activity areas and breeding zones. This allows us to target our treatment and eliminate mosquitoes at the source.
Mosquito Traps: As part of our comprehensive approach, we also use mosquito traps to catch and eliminate mosquitoes in your yard.
Our exterminators from Greenville are dedicated to the complete elimination of mosquitoes and other outdoor pests from your yard. For mosquito, flea, and tick control, call us today!
Reviews
We have multiple properties under service with these guys — they do a great job, are extremely proactive and exceptional communicators! These guys run a service business like the old days — with high touch and delivering quality, tailored service. We can't sing the praises of Tyler and the team enough!