Image
Local Exterminators in Goose Creek, SC
Pest Control in Goose Creek, SC
No matter where the bugs are hiding, our top-notch pest control in Goose Creek has got you covered. No spider, termite, bed bug, or anything in between can escape our custom treatments. ProCore guarantees the safe and effective removal of all pests, leaving you with peace of mind. With our recurring treatment options and quick turnaround times, you won't find a better pest control option. Don't let pests take over your home - choose ProCore for the elimination of:
Ants

Centipedes

Cockroaches

Crickets

Earwigs

Fleas

Ticks

Silverfish

Spiders

Stinging insects

Rodents

And more!
Image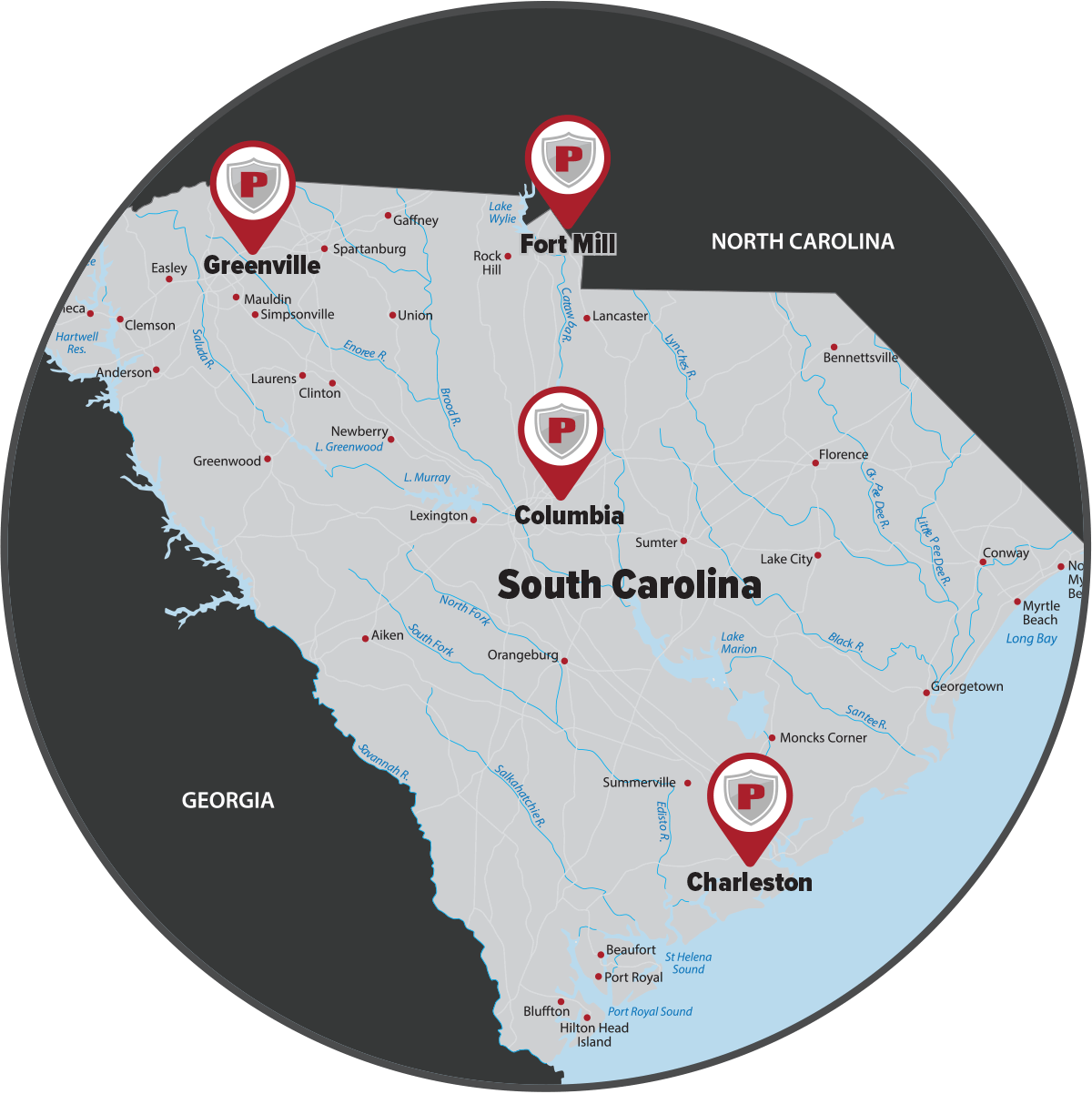 Custom Pest Treatment Designed For You
When it comes to keeping your home pest-free in Goose Creek, you need a pest control service that is available year-round. At ProCore, we have designed multiple recurring plans to fit your specific needs. Plus, our satisfaction guarantee ensures that if any pesky critters make an unwelcome appearance between our visits, we will return and re-treat for free!
Our exterminators in Goose Creek provide you with:
Specialized interior treatments to eliminate any existing pests.
A powerful exterior barrier to protect your property from future infestations. 
Regular visits to ensure our work and your satisfaction
Service from friendly, local exterminators!
Guaranteed Pest Elimination & Protection
Choosing ProCore Pest Control as your partner means choosing unmatched service. Our team is dedicated to using only the highest-quality products and taking the time to truly listen to your concerns. We go beyond just meeting your expectations - we guarantee your satisfaction. Any issues that may arise between scheduled visits will be met with full re-treatment, free of charge. When it comes to pest control in Goose Creek, there's simply no better choice than ProCore.
Not in Goose Creek? No problem- Our Charleston exterminators service all around the area!
Termite Exterminator in Goose Creek
Goose Creek is known for its great weather, and that's why termites love it too. Thanks to our warm summers, mild winters, and humid climate, termites are active year-round in the area, making ongoing monitoring and prevention essential! Luckily, the termite exterminators at ProCore have you covered! Don't leave your home defenseless; choose our service and get complete peace of mind. 
With our services, you'll receive:
Comprehensive termite inspections to spot infestations early.
Customized treatment plans tailored to your home's specific needs.
Powerful baits like Sentricon© and termiticides like Termidor© to get rid of termites for good.
Ongoing termite control and monitoring to keep termites away.
And more!
Bed Bug Exterminator in Goose Creek
Say goodbye to sleepless nights and get rid of bed bugs once and for all with our reliable bed bug control service in Goose Creek. At ProCore Pest Control, our certified bed bug exterminators use the latest technology and safe products to provide you with the best possible results. Contact ProCore Pest Control today to schedule your bed bug inspection and receive:
Same-day inspection if you call before noon: Our team will perform a thorough inspection of your entire home to locate every bed bug hiding spot.
Family-friendly bed bug treatments: We only use safe products that won't harm your family or pets.
High-intensity heat treatment: Our effective heat treatments will kill bed bugs in all life stages in just one visit.
Over 90-day warranty: We stand behind our work with a warranty that lasts over three months.
Veterans Receive Discounted Services
At ProCore Pest Control, we honor our nation's heroes and want to give back to those who have served. As a small token of our appreciation, we offer a 10% discount on any of our services to all veterans. For bed bug control you can trust, our team of Goose Creek-based pest experts is here to provide assistance. Give us a shout today to discover more about our services and how we can support you.
Mosquito Exterminator in Goose Creek
Don't let mosquitoes ruin your outdoor fun. These bloodsuckers do more than just itch; they're known to carry diseases like malaria and West Nile virus. But don't worry; we've got you covered with our top-notch mosquito control in Goose Creek. Our expert exterminators will significantly reduce the number of these pesky insects in your yard, ensuring your family's safety and peace of mind. Enjoy a bite-free summer with our effective solutions:
Your designated mosquito exterminator in Goose Creek will:
Provide a free quote and comprehensive inspection to identify all problem areas in your yard.
Eliminate mosquitoes through spraying treatments that are effective but still safe for your family.
Return for recurring treatments that guarantee ongoing protection. 
Provide same-day service when you call before noon!