Image
Save 15% on Pest Control in Anderson, SC
Pest Control in Anderson, SC
Welcome to ProCore Pest Control, your local experts in pest control services in Anderson, South Carolina. With over 50+ years of combined experience in the industry, we are dedicated to providing top-notch service to our valued customers. Here's how we can help:
Residential Pest Control: We specialize in keeping your home pest-free, offering effective solutions tailored to your specific needs.
Commercial Pest Control: Our expert exterminators are skilled in eliminating pests from businesses, ensuring a clean and safe environment for your employees and customers.
Mosquito Control: Anderson's climate creates a breeding ground for mosquitoes, but our team has the expertise to eradicate these bothersome insects and help you enjoy your outdoor spaces.
Termite Control: Protect your property from the destructive impact of termites with our comprehensive termite control services.
Bed Bug Control: Sleep soundly knowing that our family-friendly treatments can eradicate these pesky pests from your home.
And more: We offer a range of other pest control services, including ants, roaches, rodents, spiders, earwigs, and much, much more!
With the South Carolina climate providing an ideal breeding ground for bugs, it's crucial to have reliable pest control services at your fingertips. Our experienced team is here to provide personalized service and create a pest-free environment for you and your family. Let us put our expertise to work and give you peace of mind.
Image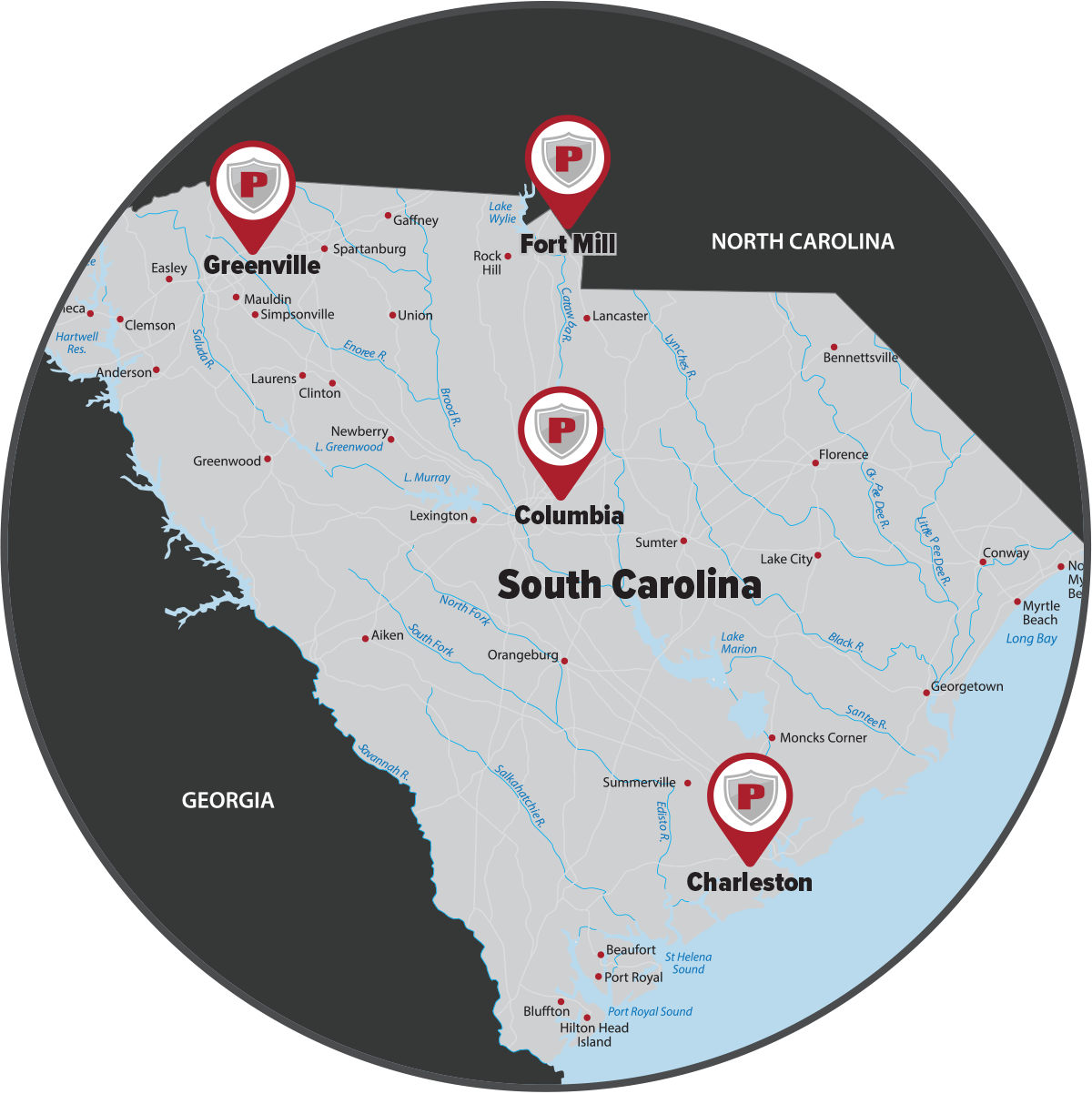 Service When You Need It: Today!
Pests don't work around your schedule; an infestation can occur at any minute. That's why you need a team on your side that's ready to help at a moment's notice. If you call the exterminators at ProCore before noon, we'll be out to your property the same day! Don't wait around for a pest control company to show up days later, get the treatment you deserve now. 
Our pest control in Anderson also includes:
Family-friendly treatments that prioritize the safety of your loved ones
Service from a designated technician, so you have a familiar face at every visit
Recurring services that ensure lasting protection
A 100% satisfaction guarantee to ensure your peace of mind
And more!
Not in Anderson? No problem! We offer pest services in Greenville and all over South Carolina.
Termite Exterminator in Anderson
Are you worried about termites damaging your home in Anderson, SC? Don't fret – ProCore Pest Control is here to provide you with top-notch termite services that guarantee complete elimination and prevention. With our local expertise and advanced treatments, you can rest easy knowing your home is protected. Here's why you should choose us:
Tailored Termite Treatments: Our experienced technicians will carefully inspect your home for termite damage and signs of activity. Based on the infestation level and your home's unique needs, we'll customize a treatment plan that ensures complete elimination.
Ongoing Termite Control: We understand that termites are active year-round in Anderson's warm summers, mild winters, and humid climate. That's why we offer comprehensive ongoing termite monitoring and prevention services. With us by your side, your home will remain termite-free all year long.
Effective Bait Systems: To eliminate termites and provide long-term relief, we use highly effective bait systems like Sentricon©. These innovative systems target termites at their source, ensuring complete eradication and preventing future infestations.
Trusted Termiticides: Our termite control service in Anderson relies on proven termiticides like Termidor©. These powerful treatments not only get rid of termites but also ensure long-lasting protection against future infestations.
Discover the difference a local company can make – choose ProCore Pest Control for all your termite service needs in Anderson. 
Bed Bug Treatment in Anderson
It can be difficult to identify bed bugs before they start ruining your sleep. Discover the hidden secrets of your home and get rid of bed bugs once and for all with our unbeatable bed bug treatment in Anderson! With our exterminators on your side, you'll receive:
A same-day bed bug inspection for immediate peace of mind.
Family-friendly bed bug treatments that prioritize the safety of your loved ones.
High-intensity heat treatments that eliminate bed bugs in one visit.
A 90-day warranty, ensuring long-lasting results. 
Don't let bed bugs disrupt your sleep any longer - choose our trusted bed bug exterminators in Anderson today. 
Mosquito Exterminator in Anderson
Regain control of your outdoor space and protect your family from mosquito-borne diseases like West Nile Virus and Malaria. Contact our mosquito exterminators in Anderson today for a free quote and start enjoying a mosquito-free environment! Here's what you'll get with our services:
Comprehensive Inspection: Our expert technicians will conduct a thorough inspection to identify high-activity areas and breeding zones.
EPA-Approved Liquid Sprays: We use safe and effective liquid sprays that are approved by the EPA to eliminate and repel mosquitoes.
Targeted Treatment: Our mosquito exterminators will focus on eliminating the breeding and resting sites of mosquitoes, stopping them before they become a problem.
Flea & Tick Control: Our outdoor pest control services don't stop at mosquitoes, we also protect you and your pets from fleas and ticks!