Image
100% Guaranteed Pest Protection in Mauldin, SC
Pest Control in Mauldin
ProCore Pest Control is your go-to local, family-owned, and operated pest control company in Mauldin, South Carolina. We are dedicated to providing quality service to both residential and commercial properties in our area. Our team of expert exterminators is committed to delivering personalized service and ensuring a seamless customer experience. Our pest control in Mauldin keeps you protected from:
Ants
Centipedes
Cockroaches
Mosquitoes
Termites
Fleas
Ticks
Spiders
Stinging insects
Rodents
And more!
And that's not all! At ProCore, we offer a range of other services to address any pest-related issue you may encounter. With our same-day service, you can count on us to promptly address your pest control needs. Our family-friendly treatments prioritize the safety of your loved ones, while our 100% satisfaction guarantee ensures that you are completely satisfied with our services.
Image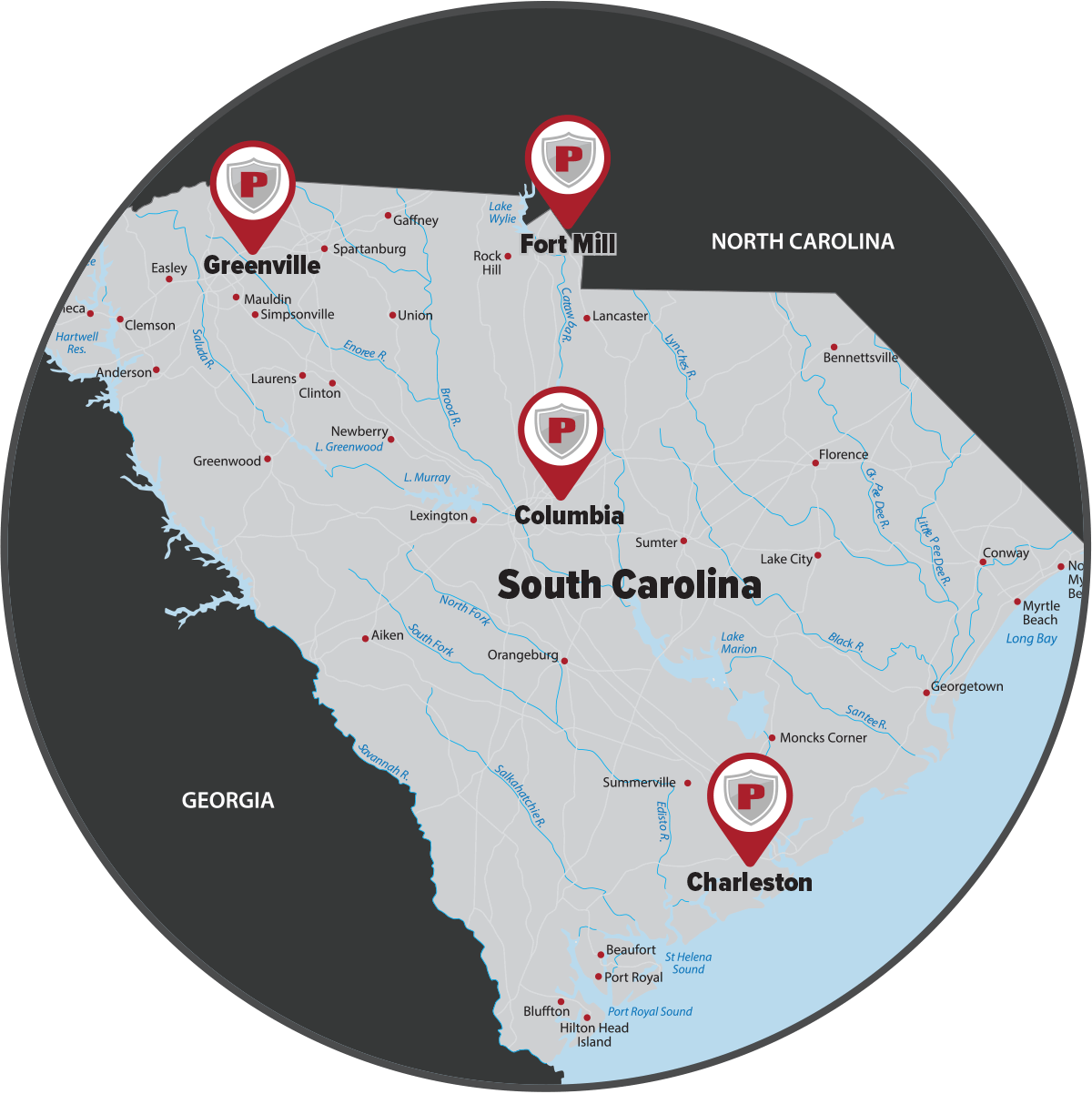 South Carolina Pest Control You Can Trust
At ProCore, we prioritize the safety and well-being of your family. That's why we use family-friendly treatments that are effective in eliminating pests, without compromising your health or the environment. Our local Greenville pest control experts are also proud to offer a 100% satisfaction guarantee, ensuring that you are completely happy with the results of our service. But our commitment to customer service doesn't end there.
When you choose ProCore, you'll also get:
A designated technician so you always have a friendly face treating your home.
A wide variety of special offers to help you save, including a military discount.
Customized treatment plans that are unique to your home's needs.
And more!
Termite Exterminator in Mauldin
Are termites wreaking havoc on your home in Mauldin, SC? Don't fret! Our team of expert termite exterminators is here to save the day. With our comprehensive termite treatments, you can finally bid farewell to these destructive pests. Our services include careful inspection of your home for termite damage and signs of activity. We tailor our treatments to suit the severity of the infestation and your home's specific needs.
Termite Prevention & Elimination
Utilizing effective bait systems like Sentricon© and termiticides like Termidor©, we guarantee complete elimination of termites. But it doesn't end there! Our commitment extends to ongoing termite control, monitoring, and prevention, ensuring your home stays termite-free for the long term.  Don't let termites ruin your sanctuary – reach out to us today for a comprehensive termite inspection.
Bed Bug Exterminator in Mauldin
Discover the ultimate solution to get rid of bed bugs! Say goodbye to sleepless nights and hello to a bug-free home with ProCore Pest Control. Our bed bug service in Mauldin is designed to provide you with the relief you need. Check out the reasons why our service stands out:
Same-Day Inspection: If you call before noon, our team will be at your door within a few hours to assess the situation and recommend the most effective treatment options.
Family-Friendly Treatments: Our bed bug control service is designed with your family's safety in mind. We use products that are safe for the environment and your loved ones.
High-Intensity Heat Treatment: Traditional insecticides may not always be effective against bed bugs, especially those that have developed resistance. By raising the temperature of your home to 138 degrees Fahrenheit, we can eliminate all bed bugs and their eggs in just one treatment.
90-Day Warranty: We stand behind the effectiveness of our bed bug treatments. That's why we offer a 90-day warranty. If bed bugs return within that time frame, we will work with you to make things right and ensure your complete satisfaction.
Mosquito Exterminator in Mauldin
At ProCore Pest Control, we understand the importance of keeping your family safe from mosquitoes all season long. Mosquitoes not only cause itchy bites, but they can also carry dangerous diseases like West Nile Virus and Malaria. That's why our Barrier Spray Program focuses on eliminating mosquito breeding and resting sites, preventing them from becoming a problem.
Our mosquito control in Mauldin includes:
EPA-approved liquid sprays that are tough on bugs but easy on the environment.
Targeted treatments that eliminate high-activity areas and breeding zones.
Service from experienced exterminators that prioritize your satisfaction.
And more! 
Contact our local experts today to regain control of your outdoor space and protect your family from mosquitoes, fleas, and ticks today.