Image
Get a Free Quote on Pest Control in Taylors, SC
Pest Control in Taylors, SC
At ProCore Pest Control, we pride ourselves on being the best pest control company in Taylors. Our mission is to provide safe, effective, and professional pest control services to help get rid of any unwanted pests in your home or business. Between same-day service, a variety of special offers, and family-friendly treatments, we're guaranteed to provide top-notch services. 
When you choose our services, you'll get complete protection from:
Ants

Centipedes

Cockroaches

Crickets

Earwigs

Fleas

Ticks

Silverfish

Spiders

Carpenter bees & other stinging insects

Rodents

And more!
Image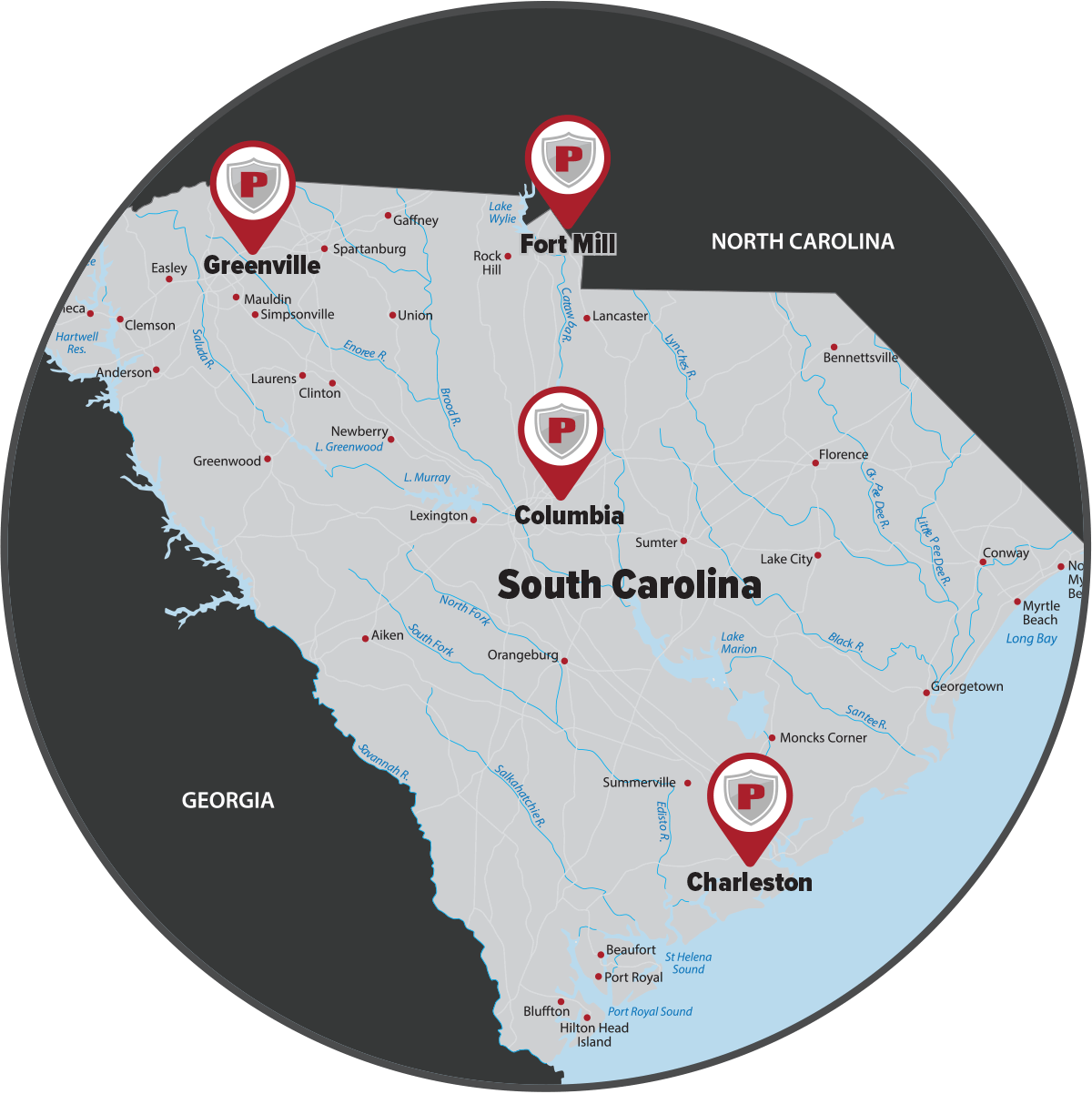 Get Same-Day Service from Local Exterminators
Did you know that Taylors' warm and humid climate creates a perfect breeding ground for insects? Don't let them take over your property—trust our local pest control services in Taylors for effective solutions and a 100% satisfaction guarantee. Being a local company, our exterminators are familiar with the area and treat you like a neighbor—because you are! Better yet, if you call us before noon, we'll have someone out the very same day.
With our Taylors pest control, you'll receive:
Service from a friendly face—we always send the same technician to your home!
Treatment with products that are safe for your family.
Recurring treatments scheduled throughout the year to keep you protected.
A satisfaction guarantee that covers re-treatments as needed.
A variety of special offers that can help you save.
Trust your local experts for reliable and convenient pest control services. Don't let pests take over your home—call us today for same-day relief!
Termite Control in Taylors
Living in Taylors makes homeowners more susceptible to termite infestations due to our warm summers, mild winters, and humid climate. However, ProCore Pest Control has you covered! Our expert termite exterminators offer comprehensive termite solutions, including:
Thorough termite inspections to identify damage and activity.
Tailored treatments using effective bait systems like Sentricon© and termiticides like Termidor©.
Same-day termite control for quick relief from infestations.
Ongoing termite control and monitoring to prevent future infestations.
Don't let termites ruin your home. Trust ProCore to protect your investment and provide lasting relief from termite activity.
Bed Bug Treatment in Taylors
When you go to sleep at night, the last thing you want to deal with is itchy, red bites. What's even worse, bed bugs in beds are extremely difficult to get rid of on your own! Luckily, you can get rid of bed bugs and sleep peacefully with our top-rated bed bug control service. Our expert bed bug exterminators in Taylors offer:
Same-day bed bug inspections to quickly identify the problem.
Family-friendly bed bug treatments that are safe and effective.
High-intensity heat treatment that eliminates all bed bugs and their eggs in one visit.
A 90-day warranty for your peace of mind.
Don't let bed bugs ruin your sleep any longer! Call us now and experience the relief of a bed-bug-free home.
Mosquito Control in Taylors
Don't let pesky mosquitoes and ticks ruin your outdoor fun in Taylors, SC! Not only are they annoying, but their bites can also carry diseases like Zika or West Nile Virus. DIY treatments can help in the short term, but for long-term relief, you need help from the professionals at ProCore Pest Control. Our mosquito control service has got you covered:
Free inspection to identify breeding zones and high-activity areas.
Fogging with EPA-approved liquid sprays to eliminate current populations.
Targeted larvicides to prevent future breeding.
Mosquito traps for added protection.
Seasonal monitoring to recurring population control.
Areas We Service Around Taylors
Not in Taylors? We still got you covered! ProCore services all around the area: