Image
Same-Day Exterminators in Mount Pleasant, SC
Pest Control in Mount Pleasant
Are you tired of sharing your space with unwanted intruders? Discover the power of local pest control services in Mount Pleasant that prioritize your family's well-being and comfort. ProCore Pest Control offers years of industry expertise, offering a seamless customer experience that's tailored to your unique needs. So why choose ProCore for your pest control needs? We offer:
Residential Pest Control: Our expert residential pest control solutions protect your home from invasive pests. Our same-day service ensures swift action, so your family can enjoy a bug-free sanctuary.
Commercial Pest Control: Businesses, rest easy knowing your space is free from unwanted visitors. Our exterminators are equipped to safeguard your commercial property, ensuring a clean and welcoming environment for your clients.
Mosquito Control: Mount Pleasant's climate is a breeding ground for mosquitoes, but we've got you covered. Experience outdoor freedom with our family-friendly mosquito treatments that provide lasting relief.
Termite Protection: Termites thrive in South Carolina's environment, posing a threat to homes and businesses. Let our termite experts implement proven strategies to keep these destructive pests at bay.
Bed Bug Solutions: Don't let bed bugs disrupt your sleep and peace of mind. Our specialized treatments ensure thorough elimination so you can rest easy again.
And More: Our comprehensive range of services caters to all your pest control needs, providing a 100% satisfaction guarantee and results that truly matter.
Image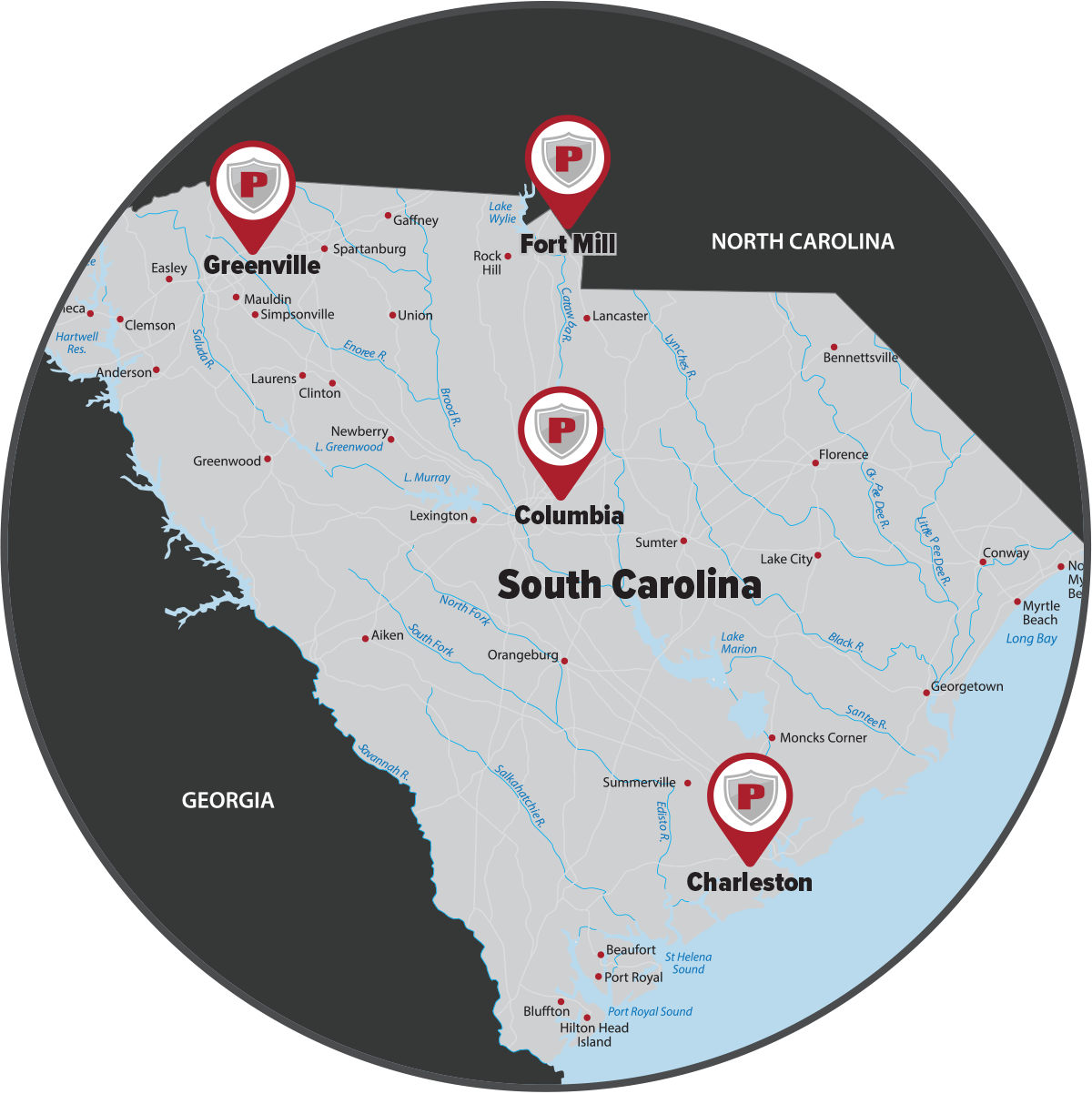 Pest Control From a Familiar Face
As a locally-owned and operated business, we understand the value of helping our neighbors and take great pride in doing so. To provide you with the best service possible, we ensure that you are always assisted by the same technician. This allows them to develop a deep understanding of your specific needs and proactively address any questions or concerns you may have during your treatment. Our Charleston exterminators keep you protected from:
Ants
Carpenter bees
Centipedes
Crickets
Earwigs
Fleas
Ticks
Spiders
Stinging insects
Rodents
Cockroaches
And more!
Termite Exterminator in Mount Pleasant
With Mount Pleasant's warm summers, mild winters, and humid climate, termites find a year-round haven. Ongoing termite monitoring isn't just a service; it's a necessity. Our local expertise equips us to handle the unique challenges posed by this environment, ensuring your home is safeguarded from termite threats all year long. Call our termite exterminators in Mount Pleasant for:
Thorough Inspections: Our experts meticulously inspect every nook and cranny of your property, leaving no termite damage or activity unnoticed.
Tailored Treatments: We understand that every infestation is unique. That's why our termite exterminators create a customized approach that suits your home's specific needs, providing you with targeted solutions that work.
Cutting-Edge Solutions: We utilize the industry's best tools, including advanced bait systems like Sentricon©, to eliminate termites and prevent future invasions. Your home deserves nothing but the latest in termite control technology.
Long-Term Relief: Our use of top-tier termiticides, such as Termidor©, guarantees immediate relief and lasting protection against these relentless pests. Say goodbye to termites and hello to peace of mind!
Unwavering Guarantee: We stand behind our promise of complete elimination. Through pre-treatments, post-construction treatments, and ongoing inspections, we ensure your home remains termite-free, with no ifs or buts.
Bed Bug Exterminator in Mount Pleasant
Tired of not being able to sleep because of those annoying bed bugs? Look no further! Our bed bug control service in Mount Pleasant has got you covered. Check out what we offer:
Same-day bed bug inspection: We understand the urgency of getting rid of bed bugs. That's why our team is ready to inspect your home on the same day you call us. No more waiting around!
Family-friendly bed bug treatments: Say goodbye to bed bugs without compromising your family's safety. Our treatments are designed to be safe for both the environment and your loved ones.
High-intensity heat treatment: We use state-of-the-art heat treatments that eliminate bed bugs and their eggs in just one visit. Our technicians raise your home's temperature to a toasty 138 degrees Fahrenheit, leaving no hiding spot for those pesky critters.
90-day warranty: We stand behind our work. In fact, we offer a 90-day warranty on our bed bug treatments. If the bugs return within that time, we'll work with you to make things right.
Don't let bed bugs ruin your sleep any longer. Trust the experts at ProCore Pest Control in Mount Pleasant to get rid of those pesky bugs once and for all. Call us today for a free estimate!
Mosquito Exterminator in Mount Pleasant
Are mosquitoes robbing you of outdoor enjoyment in beautiful Mount Pleasant, SC? Say goodbye to these unwanted guests and regain control of your outdoor space with ProCore Pest Control's proven mosquito solutions. Our mission is simple: provide your family with a safe haven free from mosquitoes and potential health risks. Call us today for:
Free Quote: Start with a no-obligation quote tailored to your needs so you know exactly what to expect before taking action.
EPA-Approved Sprays: Our experts use environmentally friendly, EPA-approved liquid sprays that effectively target mosquitoes while safeguarding your family and the environment.
Targeted Treatment: With a full inspection, we identify high-activity areas and breeding zones to apply treatments where they matter most strategically.
Mosquito Traps: We employ cutting-edge mosquito traps that trap and eliminate these pests, providing comprehensive control for your peace of mind. 
Flea & Tick Exterminators
Our mosquito control services also cover flea and tick treatments for your yard. These pests aren't only nuisances for your animals and can also bite and spread diseases to humans! For protection you can count on, call the exterminators at ProCore today. 
Reviews
Matt was amazing and gave exceptional service. In a time where having pests can be tense, he brought a great sense of humor to it all. He explained all the steps thoroughly and was so knowledgeable that we feel confident with the professionalism and service being provided. We will recommend ProCore to all of our friends.